We often hear the terms bantered about; Trailer, Mobile Home, Manufactured Home and finally, Modular Home. It's easy to get confused about what all the terms mean and how to differentiate between them. This type of housing has dramatically changed over the years so it is important to understand the difference if you are planning on making the purchase of these types of homes.
The Short Answer
The principal difference between modular and manufactured homes is often in the permanence of the home atop its foundation. Modular homes are placed atop a permanent foundation. Trailers, mobile homes and manufactured homes are all built atop a steel frame with axles and wheels attached for transportation.
TRAILER – The oldest term used for a non-permanent type of home. The term trailer often refers to the oldest types of movable housing. These homes often refer to the oldest types of movable homes and was the popular term from the 1940s to the 1960s. They were often 8 to 10 feet wide and from about 32 to 55 feet long.
MOBILE HOME – This popular term, often still used today refers to homes built in the 1960s to the 1980s; although many people still refer to newer homes as a mobile home. The term "Mobile Home" for the most part is assigned to homes that are built up through 1975 before the HUD constructions standards took effect in 1976.
As the homes became larger and started growing in size up to 12', 14' and 16' in width, and up to 80 feet long, the term trailer didn't fit to well. Trailer often means something that is easily moved. Although mobile homes can be moved, they rarely are because of the expense in doing so.
As these homes grew in size, and because they are not so easily moved,  some are  built atop permanent foundations. Many of these homes reside in parks, but they are often found as well on their own land.
MANUFACTURED HOME – This term was really coined by the manufactured home industry trying to move away from the idea that mobile homes were easily moved and of inferior quality. This term started to become popular in the 1980s and is the common term used today. These homes are often more elaborate and of a higher quality than many of the older mobile homes from the 1960s up through the mid-1970s. This term is commonly applied to homes built to the HUD construction standards that took place in 1976.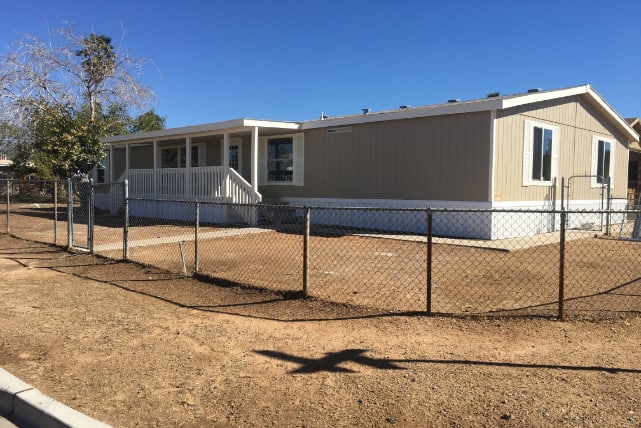 These homes are still built in a factory atop a heavy steel frame for transportation to the home site either in a park or in a manufactured home subdivision on its own lot.
MODULAR HOME – The only real similarity modular homes have with the other homes described above is that they are also built in a factory and transported to a home-site. However, once assembled on their permanent foundations, these homes are indistinguishable from site-built homes.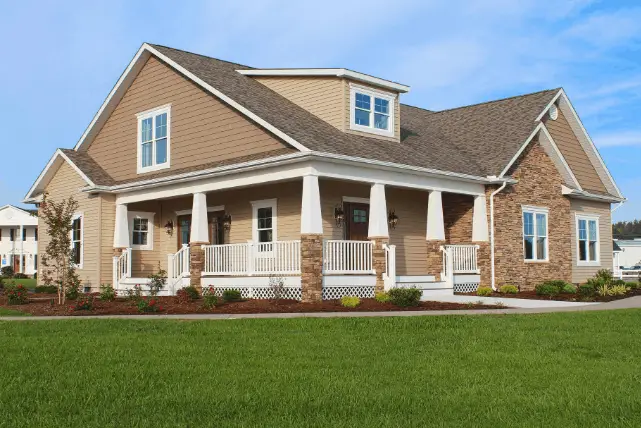 Construction
TRAILER – These were built to be as lightweight and as portable as possible. They were often built with thin walls framed with 2" x 2" studs and built atop a steel frame with axels and wheels attached. There was very little insulation or thermal efficiency with these homes and they usually had lower ceilings just over 6 feet high.
MOBILE HOME – The homes built in the 1960s through 1976 were also built atop a steel frame with axles and wheels for transporting to the homesite. The construction methods however were improved over the older homes that we'll call trailers. These mobile homes were generally 12' to 14' wide and were from 52 to 70 feet long. They utilized exterior walls built with 2" x 3" studs as well as the roof. They did have some insulation to make them more energy efficient, but not comparable to todays standards. Up through 1976 these homes were not built to any type of national standard.
MANUFACTURED HOME – Starting in 1976, all manufactured homes had to be built to Housing And Urban Development (HUD) standards. For additional information on what this is, see this linkto the HUD site. At this time, the homes started to be built to much the same construction standards as site-built homes with 2" x 4" studs in the walls and roof. Much better insulation standards, as well as regulations regarding, wind resistance, wiring, plumbing and much more. 
These homes, to this day, are still built atop heavy steel beam chassis along with axles and wheels for transportation to the final homesite.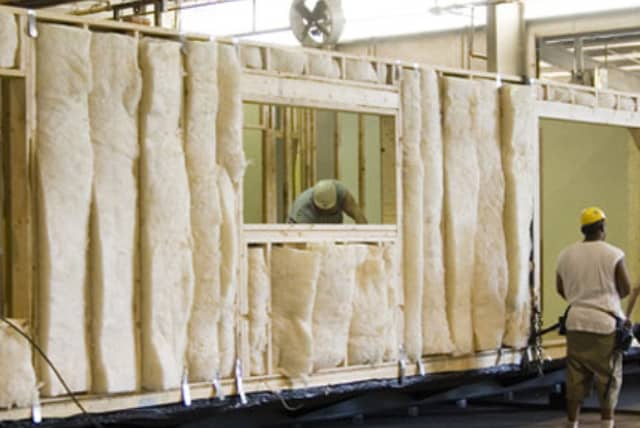 MODULAR HOME – Just like manufactured homes, modular homes are built in a factory where it is easier to apply exacting standards to the construction process. The standards of any modular home must be built to the local building codes of where the homesite exists. Usually, modular homes are built to very high standards so that they may be placed in most locations without resorting to customization because of local building codes.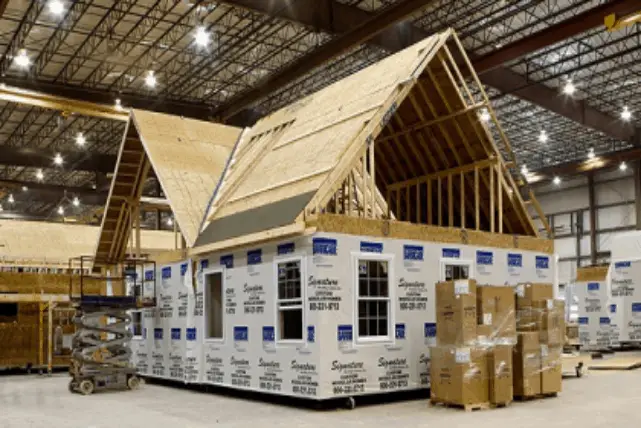 Delivery
MANUFACTURED HOMES – Also true for homes termed mobile or trailers, these homes are pulled to the homesite, riding on their own wheels and axles that are attached to the steel beam foundation of the homes. They are rolled into position where the site foundation will be built under them.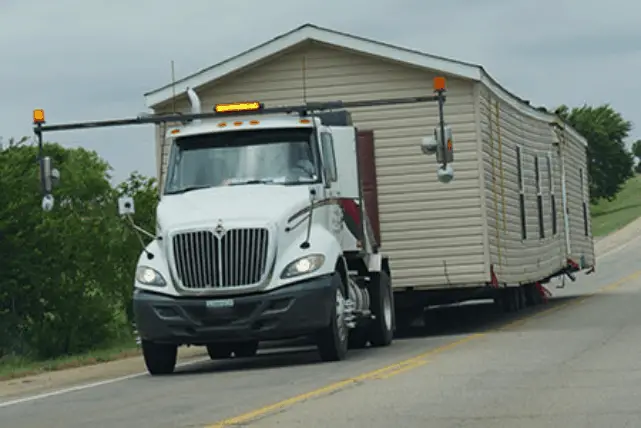 MODULAR HOMES – Modular homes are built in sections. Each section is loaded onto a truck that will carry it to the homesite. Once at the homesite, it will be picked up by crane and moved onto its permanent foundation.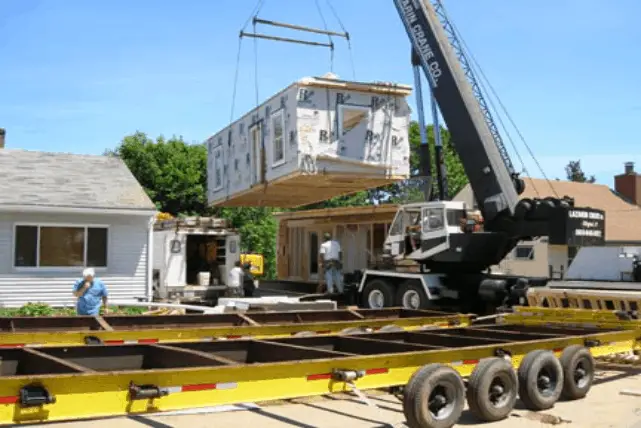 Foundation
MANUFACTURED HOMES – Manufactured homes are wheeled into place at the homesite. They are then placed upon jacks and the axles and wheels are removed. Then, piers, made of steel or cement, are then put into position under the steel chassis of the home. These generally rest upon plastic pads placed on the ground beneath the pier. The home is then lowered into place atop the piers.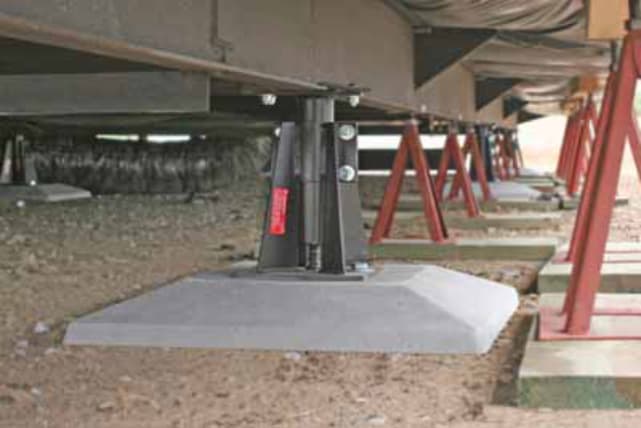 Once in place over the piers, the homes are leveled with shims placed between the steel chassis of the home and the top of the pier. Tie downs are then placed every 4 to 8 feet along both of the long sides of the home. These tie downs anchor the home to the ground to resist storms and wind.
Finally, ventilated skirting is placed around the home extending from the bottom of the home to the ground. The skirting gives the home a more permanent appearance.
At times, the foundation of the home will be made more permanent by using and placing cement piers over a foundation in the ground. Also, some people build the skirting with brick to give the home a more permanent appearance. The solid brick skirting is non-load bearing.
The home may be "pit-set". These means that a hole is dug into the ground and the home is pulled into the shallow hole. When the home is then set atop the piers, the home has the visual effect of sitting on the ground, more like a site-built home.
MODULAR HOMES – Modular homes are placed upon permanent foundations just as any site-built home would be. The foundation is constructed prior to the sections of the home arriving on-site. The sections of the home are lifted by crane and placed upon the permanent foundation where they are then securely attached.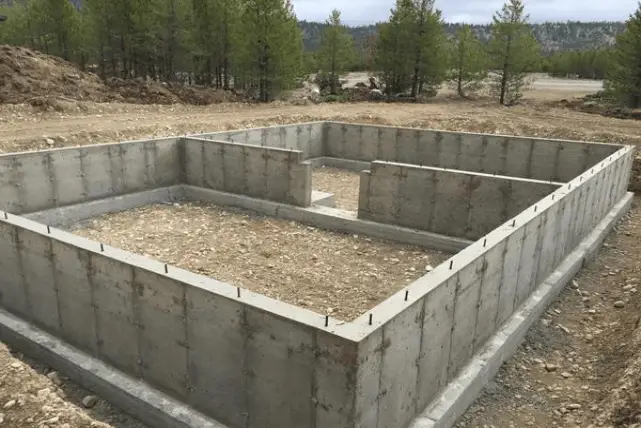 Visual and Inspections
MANUFACTURED HOMES
Shape – Usually a long rectangular shape. Generally will be single or double wide. If a multi-wide, the sections are bolted together and there will be a beam on each section at the top where this takes place. From inside the home, the beam appears very thick as it is actually 2 beams; one from each half of the home.
Roof – Generally low pitched as it has to be low enough to be transported to the site as a single unit. Some of the newest manufactured homes are now offering 9 foot flat ceilings, although most are 8 feet or less. These homes often have vaulted ceilings with no attic to try and maximize the interior height.
Skirting – Manufactured homes generally sit a couple of feet above the ground, although they can be "pit set". Skirting surrounds the home covering the open area between the bottom of the home and the ground. Most of these homes have ventilated vinyl skirting, although some have panels that give the appearance of stone or other more permanent looking materials.
Inspections – When set up on the homesite, inspectors may look at the utility hookups and the foundation setup, but no inspection of the home itself is necessary as it is built to HUD standards and has a HUD tag affixed.
Zoning – Manufactured homes are limited as to where they can be placed. These homes are generally found either in a mobile home park, or a subdivision that is zoned for manufactured housing. Often, outside of the city, on county lots, manufactured housing is usually permissible.
Cost – A lower cost than a site-built home is a main point of appeal. This is not to say that manufactured homes are inexpensive to buy and to set up. But, generally, they are significantly less expensive than a similarly sized site-built home.
Financing – It can be more difficult to get financing for manufactured homes. They usually have to be set on a foundation type that allows them to be awarded a "certificate of fixture" meaning that they now qualify as real estate. Even then, there are few lenders who lend on these properties. The ones that do, usually charge a slightly higher interest rate and for a shorter loan term than can be had for modular homes.
MODULAR HOMES
Shape – Modular homes, also known as pre-fab homes, are built in sections at the factory; and they may be built in many sections. The sections can be built to be assembled in most any shape. The shape can be literally any the architect desires, so it is usually impossible to distinguish a modular home from a site built home. At first glance some modular homes may appear to be premium manufactured homes with a simple rectangular design. Premium modular homes can be elaborate and look exactly like any other site-built home.
Roof – Because the roof does not have to be transported in place, as on a manufactured home, the roof pitch can have as steep a pitch as called for in the architectural design. The roof on a modular home, once assembled, would appear just like any roof on a site-built home.
Inspections – Modular homes must be built in accordance with the local building codes of where the home will be placed. Generally, because the homes are manufactured far from the local site, modular homes are built to meet and exceed the building codes for most areas. The homes, are subject to the same local building inspections as any other site-built home in the area.
Zoning – Modular homes can pretty much be placed in any subdivision zoned for single family detached homes. There are size and style ordinances that may have to be complied with. For any homesite, check the local zoning ordinances, including HOA, for any governing rules on home design and compliance.
Cost – Modular homes, considered real estate, generally will cost about the same as a site-built home. In certain cases, they may even be more depending upon the options and how elaborate the layout of the home. Lower cost is generally not the factor in choosing a modular home over a site-built home. Although a low-optioned, simple design may be less expensive.
Financing – Modular homes are considered "real estate" just like any other site-built home. As such, they will qualify for standard residential financing, which generally has power rates and longer financing periods than is available for manufactured homes.
What Is The Better Choice?
This is really up to the home buyer. Both types of homes can be had in many different configurations and price points. Generally, manufactured homes are chosen for being less expensive. And, they are subject to limited placement; especially inside city limits.
Modular homes can look exactly like site-built homes. In some cases they can be even more expensive. The advantage of a modular home over even a site-built home is that they are built in a factory with strict standards. They can also generally be built and placed on site more quickly than a traditional site-built home.
Related Questions
1) What Is The Difference In Construction Between Manufactured Homes And Site Built Homes?
When it comes to making a decision on the type of home you'd like to live in, there are several concerns most people have. The cost of the home is a major factor, but, beyond cost, the quality of what you get for your money is also a major concern. Manufactured homes generally cost less than a site-built home, but are they built as well?
The biggest difference between a manufactured home and a site-built home is that the manufactured home is built in a factory while the stick-built home is built onsite in the neighborhood. The materials used to build either tend to be the same, but the methods used to build them differ significantly. Let's take a more in-depth look!
For additional information check out our blog post "What Is The Difference In Construction Between Manufactured Homes and Site Built Homes".
2) Are Manufactured Homes of A Lower Quality Than Traditional Site-Built Homes?
Many people have the perceived idea that manufactured homes are of a lesser quality than a site-built home.
The short answer?
Manufactured homes are POSSIBLY lower quality than traditional site-built homes in some cases! But, there is so much more that determines quality that it is worthwhile to explore the answer in more depth. If you are thinking of buying a manufactured home, or if you're just curious, stick with me for a bit and let's discover the "it depends" answer that is the case.
Also, see our blogpost on "Are Manufactured Homes Of A Lower Quality Than Traditional Site-Built Homes?".