---
At Mobile Home Friend, we help people understand the potential in manufactured housing; both as a wonderful place to live, and an investment with great upside potential!
---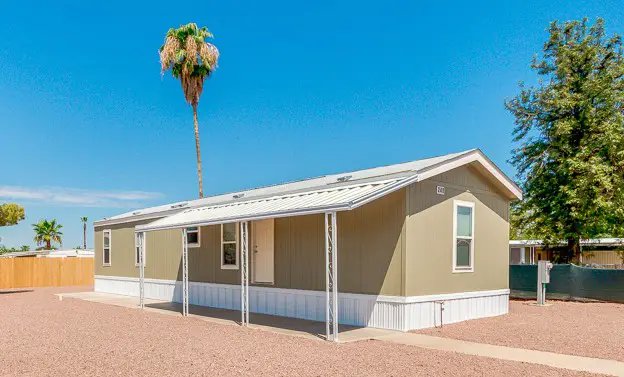 Mobile Home Friend, LLC was started in 2015 by Charles O'Dell, and Scott O'Dell, a father/son real estate team. We've been licensed real estate agents since 2003. In addition to helping our clients buy and sell individual homes, we also work with investors to find, buy, and sell residential income properties. Starting in 2004 we started buying and selling homes to flip for ourselves as well as select investors. We also are heavily involved in helping both our buyer and seller clients with remodels. Sometimes we're helping them to get their homes ready to list, or helping them do remodels after they purchase.
In some cases this remodeling has been substantial. For example, one of our flip homes we did for ourselves involved taking all of the interior down to the studs, completely removing and replacing all electrical and plumbing, and completely removing the entire roof (trusses and all) to be rebuilt. Other homes we've made additions to the homes, enhancing the value and getting a look that is desirable. As of the time of this writing in 2020, we have remodeled and or flipped over 100 homes for either ourselves or our clients. The extent of our remodeling has been from light cosmetics such as paint, flooring and fixtures to practical teardowns and starting over. Our real estate business is a passion for both of us. We love all aspects of what we do, working with our clients, and all other parts of our business.
In 2015, we started to work with manufactured homes, finding great opportunity in helping families and investors to find, buy, remodel, and rent or live in great affordable housing. There is a great pent-up demand for affordable housing in all areas of the country. It is enjoyable to be able to work in this area helping others find homes for their families that they would not otherwise have been able to get. When we started working with mobile (manufactured) homes, we discovered many aspects of the housing type that we enjoyed doing even more than with site-built homes. To date, we have purchased manufactured homes in all stages of condition from horrible and uninhabitable, to homes that need only a light remodel, to new homes installed on a parcel of land.
Some of these manufactured homes, the ones in extremely poor condition, we've torn down to the studs and floor joists; doing a complete rebuild of the home and still made a profit. We have sold some to families and carried notes allowing them to make payments to us. Others we have sold for cash. Our experience has taught us that manufactured homes are a very different animal than a typical site-built house. In our area, they have their own designated subdivisions, culture, and profitable methods for remodeling for profit.
This site is designed to help those who have an interest in mobile homes. Some of you may be looking for an affordable home for your family. Others might be looking for a high-yielding rental investment. Some of you might be looking for clues on ways to profitably find, remodel, and flip a manufactured home for profit. From our experience in working with these homes, we have learned many things that we didn't know in the beginning. We'll be sharing our stories, methods, and knowledge that we have acquired through our work at Mobile Home Friend, LLC.