Moving and installing a mobile home can be an expensive proposition. This is the reason why very few mobile homes are ever moved after they are installed on the homesite. From a distant view, it doesn't look that hard, but should it be done by a do-it-yourselfer?
The Short Answer
Having moved and had installed various mobile homes, my emphatic answer would be "NO" unless you have experience setting up mobile homes. HUD has regulations for mobile home setup nationwide and these must be complied with. 
It can become a very complex process, especially with decisions to be made regarding the foundation, tie-downs, utility hookups, sewer or septic system, skirting, steps or raised decks, awnings, the list goes on.
HUD Regulates Manufactured Housing Setup Procedures
Prior to 2009 there weren't any real national standards for mobil home setup. HUD has since started to create some national standards to be complied with for the installation and setup of mobile homes.
HUD states that "States that choose to operate an installation program for manufactured homes in lieu of the federal program must implement installation standards that provide protection to its residents that equals or exceeds the protection provided by these Model Installation Standards. In states that do not choose to operate their own installation program for manufactured homes, these Model Installation Standards serve as the minimum standards for manufactured home installations."
The HUD required minimum setup procedures are explained in the following link."Model Manufactured Home Installation Standards". Glance down through this required list and most DIY types will realize this is beyond the scope of their talent.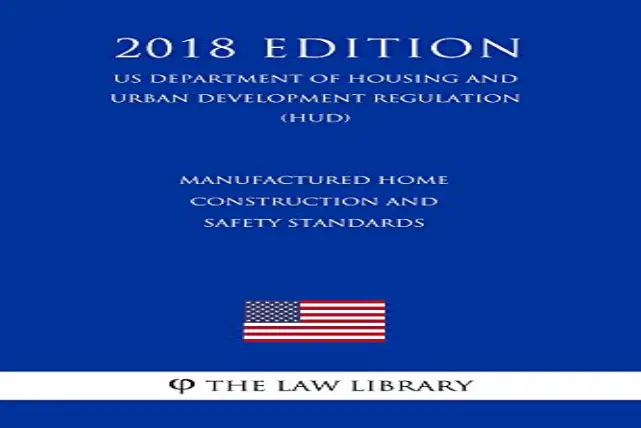 There are many complicated decisions that must be made that often homeowners don't even understand. The following list is just the table of contents for the HUD setup guide!
§3285.2   Manufacturer installation instructions.
§3285.3   Alterations during initial installation.
§3285.4   Incorporation by reference (IBR).
§3285.6   Final leveling of manufactured home.
Subpart B—Pre-Installation Considerations
§3285.102   Installation of manufactured homes in flood hazard areas.
§3285.103   Site suitability with design zone maps.
§3285.104   Moving manufactured home to location.
§3285.105   Permits, other alterations, and on-site structures.
§3285.202   Soil classifications and bearing capacity.
§3285.204   Ground moisture control.
§3285.305   Clearance under homes.
§3285.306   Design procedures for concrete block piers.
§3285.307   Perimeter support piers.
§3285.310   Pier location and spacing.
§3285.311   Required perimeter supports.
§3285.313   Combination systems.
§3285.315   Special snow load conditions.
Subpart E—Anchorage Against Wind
§3285.401   Anchoring instructions.
§3285.402   Ground anchor installations.
§3285.403   Sidewall, over-the-roof, mate-line, and shear wall straps.
§3285.404   Severe climatic conditions.
§3285.501   Home installation manual supplements.
§3285.503   Optional appliances.
§3285.505   Crawlspace ventilation.
Subpart G—Ductwork and Plumbing and Fuel Supply Systems
§3285.602   Utility connections.
§3285.606   Ductwork connections.
Subpart H—Electrical Systems and Equipment
§3285.701   Electrical crossovers.
§3285.702   Miscellaneous lights and fixtures.
§3285.704   Telephone and cable TV.
Subpart I—Exterior and Interior Close-Up
§3285.802   Structural interconnection of multi-section homes.
§3285.804   Bottom board repair.
Subpart J—Optional Information for Manufacturer's Installation Instructions
§3285.902   Moving manufactured home to location.
§3285.903   Permits, alterations, and on-site structures.
§3285.904   Utility system connections.
§3285.905   Heating oil systems.
§3285.906   Telephone and cable TV.
§3285.907   Manufacturer additions to installation instructions."
Finding The Right Movers
Not every mobile home moving company has the equipment and capacity to move every mobile home. Choosing the right mover depends on far more factors than just price.
Moving a mobile home can be very expensive, especially if it involves a multi-section home. If the move is long-distance, across state lines and through multiple municipalities along the way it can complicate matters even further.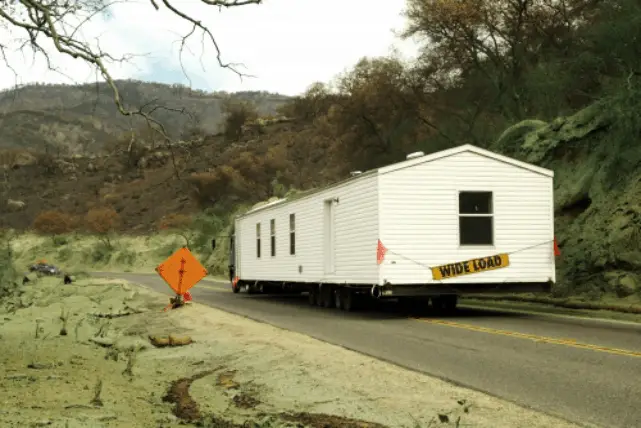 When we move a mobile home, price of course is very important. But, the ability of the moving company we select to get the move done properly is even more important. Just like with any industry, there are shady operators and also some great companies. When you are shopping companies, always let it be a red flag if the price you are quoted is far below other quotes.
Many mobile home movers are small operations, so getting one that can handle the entire operation can be tricky. The company needs to be competent in the following areas to begin with:
Properly insured
Properly insured to move across state lines (if this is a factor in your move)
Familiar with all the permitting required
Able to make all arrangements and preparations (chase cars, police escorts, etc.)
Able to secure the needed permits
One of the best ways we've discovered to find good mobile home movers is to contact new manufactured home dealers. They are moving homes constantly and typically use more than one company. They have been a great source for us to find reputable home movers that they trust with their own business.
Related Questions
"How Much Does It Cost To Move A Mobile Home?"
"Mobile Home"! Just the name alone sounds like you should be able to easily hitch it up and haul it off to a new location. This was easier back in the early days when the homes were much smaller. Today, the process is a massive undertaking and expensive. It is much more involved than it used to be back in the day. So how much does it cost? Let's take a look…
Singlewide  –  $1,000 to $8,000
Doublewide  –  $2,000 to $16,000
Triplewide  –  $3,000 to $24,000
At first glance you may wonder why there is such a wide variation in pricing. The prices depend largely on how much you do yourself and how much you pay others to have done.  The lower end are just the prices for moving the home (maybe up to 60 miles or so). There are far more costs involved, so let's dive in and take a look at what you can realistically expect to spend if you really want to move a manufactured home.
"Are Manufactured Homes Of A Lower Quality Than Traditional Site-Built Homes?"
Many people have the perceived idea that manufactured homes are of a lesser quality than a site-built home.
Manufactured homes are POSSIBLY lower quality than traditional site-built homes in some cases! But, there is so much more that determines quality that it is worthwhile to explore the answer in more depth. If you are thinking of buying a manufactured home, or if you're just curious, stick with me for a bit and let's discover the "it depends" answer that is the case.
The first thing we need to do is to define what is a site-built home and what is a manufactured home.