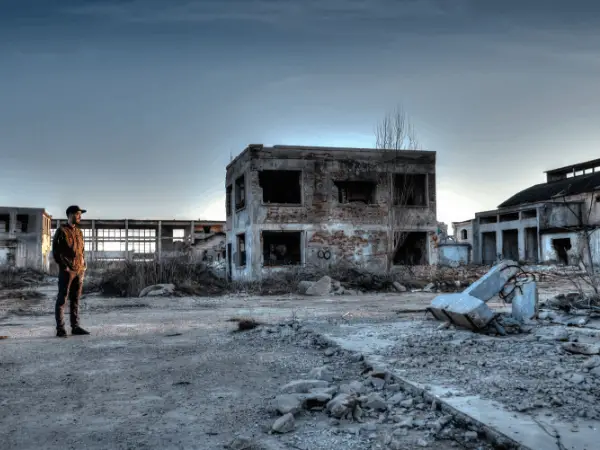 Currently in our market (Greater Phoenix Area) homes available to buy are hard to come by. We are at the lowest level of active homes-for-sale inventory that I've ever seen in my 17 years in real estate. This is true whether we are talking traditional stick-built homes, or manufactured homes.
Of course all markets are different. There are even sub-markets of the general area market, and then micro-markets of the sub-markets. Confusing? It often is. Every buyer can greatly increase their chances of success when buying a home by hiring a knowledgeable professional who has experience, and truly understands the nuances of the market where you want to buy. This is one of the most astute things that a buyer can do for themselves.
Trying to help buyers maneuver through the market minefield can be a daunting task. When working with some buyers, it seems they feel they already know everything; even if they only buy a house every 7 to 10 years. In this post, we're going to take a look at some of the things we find that buyers often do which often sabotage their home buying efforts.
Short Answer
There are plenty of ways that homebuyers sabotage their efforts when buying a home. I'll summarize here my top picks:
Not setting up financing – Buyers hesitate to find out what they can actually qualify before looking at houses. This not only makes it impossible to make an offer if the right home comes up, but they may be looking completely at the wrong price range of homes.
Unrealistic expectations – We all usually would like more than our budget allows, but without researching what the market offers in the appropriate price range can keep homebuyers from being able to make a decision.
Nitpicking – There are small items wrong with every house; even brand new ones. Not being able to see past small things that really don't matter doesn't do a homebuyer any favors.
Looking at too many houses – After a while, they all start to look the same and there are issues with every house, new or resale. A homebuyer can start to lose perspective.
Hesitating on making the offer – It's a tight market, most often, offers have to sent in right away. See the section below for why this is ok and should not be stressful.
Comparing everything to one house – So a homebuyer misses out on a house they loved. They then start comparing every other house they see to that house. Each house is unique, and must be viewed for its own merits.
Low balling – Sending in ridiculously low offers in a tight sellers market will almost always meet with offer rejection.
Asking for too much – Buyers ask for some of the sellers personal items, for the seller to pay all closing costs, and transfer fees. This doesn't sit well with most sellers.
Not being flexible – When buying or selling a home, there is a lot of giving and taking on the part of both the buyer and the seller. Not being flexible can hurt the chances of getting an offer accepted.
Not Setting Up Financing
Yes, some buyers do pay cash, and kudos to them for having that ability. Most of us continue to purchase our homes by taking out financing in the form of a mortgage. I find many homebuyers become disillusioned in tight real estate markets. Home prices are on the rise in most areas during a tight market. It is easy to have a mental block for a buyer about the actual price of a home, and their fear of missing out.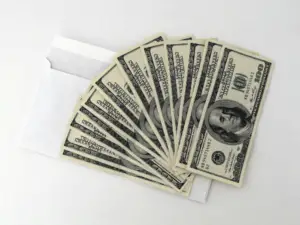 MONTHLY PAYMENT – For most buyers, the actual out-of-pocket monthly cost of the home is what is important when figuring home affordability. What will the monthly payment be? It is made up of four components. As a homeowner, each month your house payment will have four components (PITI):
Principal
Interest
Taxes
Insurance
When a homeowner sends off their monthly payment, the loan servicer divides that payment up into these four component areas. So, how much of a payment can you afford and be comfortable with? Let's say it is $1,800 per month. How much buying power does $1,800 per month have in your area?
Your home-buying power will be tempered by 2 very realistic items that our out of your direct control; property taxes and the interest rate. If your area has high property taxes, then a larger chunk of your monthly payment has to be allocated to those taxes. This will lower your buying power. Not much can be done with regards to the property tax rates where you live.
INTEREST RATES – The interest rate you may pay on a mortgage has far more to do with how much home you can afford. The lower the rate, the more mortgage you can take out. In other words, the lower the rate, the higher the purchase price of the home you can afford to buy. In our example, we will assume that if you can afford a $1,800 per month payment, $200 of that is allocated for property taxes, and $50 per month is allocated towards homeowners insurance. This leaves $1,550 per month to be allocated for principle and interest.
| | | |
| --- | --- | --- |
| Interest Rate | 5.00% | 3.75% |
| Total Monthly Payment | $1,800 | $1,800 |
| Property Taxes | -200 | -200 |
| Homeowner's Insurance | -50 | -50 |
| Monthly amount left for principal and interest | $1,550 | $1,550 |
| Amount of mortgage that can be taken out | $288,736 | $334,689 |
The interest rate that you pay will be very dependent upon your credit score. Those potential homebuyers with better credit can get lower rates, and therefore afford to buy a higher priced home. That is the way the market works. 
Let's take a look at the difference to the interest rate between a buyer with good credit, and a buyer with marginal credit.
| | | |
| --- | --- | --- |
| | Credit Score 640 | Credit Score 780 |
| Purchase Price Of Home | $312,500 | $312,500 |
| Down Payment 20% | $62,500 | $62,500 |
| Loan Amount (LTV) 80% | $250,000 | $250,000 |
| Interest Rage | 5.125% | 3.875% |
| Monthly Principal and Interest Payment | $1,361 | $1,175 |
In the above example, the buyer with the 640 credit score will have an interest rate 1.25% higher than the buyer with the 780 score. The difference in payment is $186 per month. That $186 would support almost $40,000 more in mortgage. So, the buyer with the credit score of 780 would be able to spend about $40,000 more on a home and have roughly the same payment as a buyer with a 640 credit score.
Home prices in an area depend mostly upon how much homebuyers in that area are able to afford as a monthly payment. In periods of low interest rates, home prices will rise accordingly. In periods of rising interest rates, home prices will become flat or even fall.
GET PREQUALIFIED – Visiting with a good lender should be one of the first things you do as you get ready to buy a home. Knowing what your financing options are, and knowing how much of a mortgage you can qualify for will help you become realistic about the type of home you can buy. Going out and looking at homes before you get qualified will just frustrate most homebuyers. They will look at homes they love, and then find out later that they may not be able to qualify for that price of a home.
Unrealistic Expectations
A friend of mine often tells me that he is never disappointed. My response is, "really"? He says it is because he never holds any expectations. That might be sage advice at times, as it would certainly lower stress and anxiety levels, but alas, I think it is unrealistic! We all harbor expectations. We find that when working with potential buyers, most of the time their own true expectations end up being far different from what they think their expectations are at the beginning of the home buying process.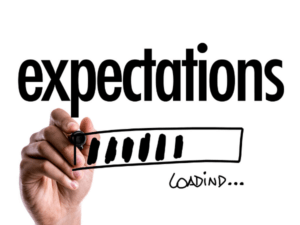 MARKET EDUCATION – These days, you can jump on almost any real estate site and get a quick education for almost any area you have interest in. Most websites pull their data from the actual multiple listing service database (MLS) in the area of the search. Take a close look at what homes are selling for that are similar to those you are interested in. Do your homework upfront, learn your market, and you won't be going into the market being disappointed with the types of homes that fit your budget. 
Sure, we'd all like the better home, but if the home of your dreams simply isn't realistic for your budget in the area of interest, you'll need to change your expectations.
As a buyer, remember that the sellers also have access to the same homes sales information that a buyer has. They will know what the market is doing in their area, and what their home is likely worth. Yes, many sellers think their home may be worth more than it actually is, but rarely does a seller think their home is worth less than it actually might be.
UNDERSTANDING – Doing your homework before you ever set out to look at houses will be valuable in helping you understand what the market has to offer. This way, your expectations can be dialed-in before you look instead of experiencing constant disappointment while you're running from house to house with none of them meeting your expectations.
Nitpicking
It is fun going with buyers to see homes. Whether it is a new home, a resale home, a traditional home, a manufactured home, or otherwise, there are always things that don't meet the desires of the buyer. I can totally understand the feelings of the potential buyers. There are things I like and dislike about ever house I go into as well.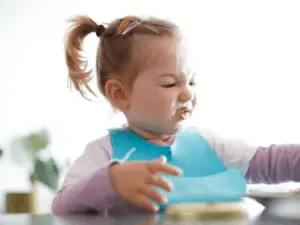 The thing is, the perfect home does not exist. Even if a buyer were to have a custom home built to their specifications, there will be things they don't like once the house is finished.
Most of the time, the things buyers get picky about really don't matter in the long run. This is because the complaints are often about cosmetic things that can be changed fairly simply. The buyer may not like certain paint colors, flooring, or other cosmetic items, such as door knobs, plumbing or lighting fixtures. Even if these things aren't changed immediately, they can be dealt with further down the road. Becoming overly picky when it comes to the small things can prevent a buyer from ever finding the right house. Remember, "the perfect house does not exist".
Often, if there are cosmetic items that a buyer really doesn't like, the money to take care of many of the smaller changes can be built into the price of the house if the buyer and the buyer's agent are savvy with their negotiations.
Pay attention to things you cannot change about a house:
Area

Schools

Lot size

Orientation of the home on the lot

Age of home

Generally, the floorpan of the house
These things that cannot be changed are the items that really determine whether or not the house could be right for you. Keep an open mind about what can be changed versus what cannot when viewing a property. Don't miss out on a potentially great home for what might be minor dislikes.
Looking At Too Many Houses
When shopping for a home, are you in a sellers market or a buyers market? In a buyers market, there are plenty of houses to view and not that many buyers shopping for them. In a sellers market, the problem is the opposite. There are lots of buyers, there are not very many houses actively for sale, and prices are often forced up due to multiple offers on the home.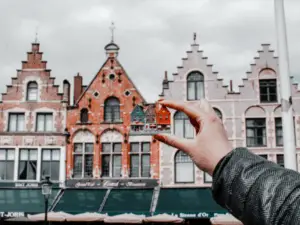 Make checklist before starting your home search. Know what your "must haves" are. Next, list the things you'd like to have, but are not deal killers if the home does not have them. Lastly,  list out the things that are deal killers. 
Buyers often readjust this list as they view homes. They realize that some things are just not that important, yet others are. Look a this list for each house you review. Remember, there is no such thing as a perfect house. Sometimes we like to think that it just has to be out there, but alas, it never is. 
In a tight housing market, if you find a home that covers all of you major bases, and it hasn't yet received an offer, then you should consider making an offer before it goes off the market.
Hesitating On Making An Offer
This is very closely related to the section above about looking at too many houses. In a tight sellers market, hesitating on making an offer will often cause you to miss out. Granted, it isn't fun having to feel rushed into making a decision, but, in most markets, there is a loophole. We'll get to that in a minute.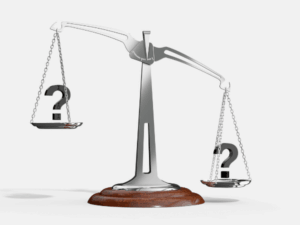 In tight housing markets, the first week a home is on the market tends to be very busy with showings. When looking at a home , keep in mind that if you really like it, chances are that many others like it as well. Trying to get your offer accepted on a house can be difficult as many frustrated would-be buyers can share with you. It usually comes down to getting "control of the house"! So, you ask, what does that mean?
Most areas have standard written real estate contracts that allow the buyer to have an inspection period to complete a home inspection and other due-diligence research on the house. In our market, Phoenix, Arizona, that period is 10 days. It can often be extended if there is a good reason. As a potential buyer, you have full inspection period to make your decision about whether or not you want to move forward with the purchase. If you decide against moving forward, in our area, your full earnest money deposit will be returned to you.
So, by getting the house under contract, you, the potential buyer have the power to control the house, at least for those 10 days if your offer is accepted. This means that there really isn't any reason to be slow to make decisions in a tight sellers market.
Comparing Everything To One House
In a sellers market, it is very common to make several offers before getting a house under contract. This is often because other buyers are willing to offer a price over the asking price, as well as being willing to waive the appraisal. We see this often with buyers paying cash. They recognize a good home and are willing to pay a bit more than it might currently appraise for in order to get that home.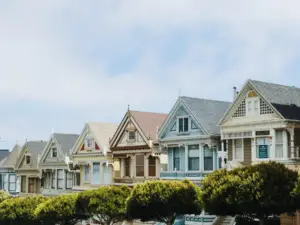 These homes are usually remodeled homes that have been updated with all of the latest colors and styles. Homes like that will rarely last on the market, and almost always have offers well in excess of potential reasonable appraisal prices.
If you've been to see one of these types of homes, you know exactly what I'm talking about. They look like Joanna Gaines came in and worked her magic. Everyone that sees it loves it, and it gets many offers. The problem is, if a buyer sees that house and loves most everything about it, but miss out on getting their offer accepted, they start to compare everything else they see to the house that got away!
Not everything is as rosy as it seems. Even when buyers get their offer accepted, on the second or third trip to the house during the inspection period, they see things that they didn't notice at first. New paint, flooring and other fashions often hide a number of sins that are only discovered after closer inspection.
The moral of this story, is that if you miss out on a wonderful property, get that property out of your mind and move on. Evaluate each house you look at based on the list of your criteria that you created before.
Low-Balling
This is where the chess game begins. Let's assume that a buyer is asking $300,000 for their home. Buyers have a tendency to want to offer a much lower price, wanting to get a bargain. That strategy might work well in a buyers market, but will not work in a sellers market.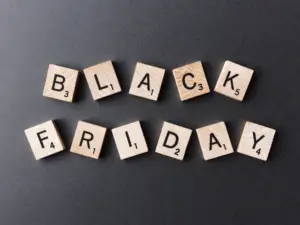 Of course you want to get the best deal you can; we all do. But, we also need to take into consideration the following before deciding on a price to offer:
Is it a buyers or a sellers market? If it is a sellers market and home prices keep moving up, a seller is not motivated to lower the price very much, if at all.
How is the home priced in comparison with other homes in the area? Take into consideration the condition of the subject home and the comparison properties.
How long has the home been on the market? If the house is appropriately priced, and it has been on the market for less than 21 days, the likelihood that a seller will lower the price is slim.
How many other similar homes in the area are on the market? If the inventory of like homes for sale is small, the seller is not likely to lower the price much if they have appropriately priced the home to begin with.
All of the above may point towards making an offer at asking price or above. However, there are many buyers who still feel they want to send in a low-ball offer, let's say offering $270,000 on the $300,000 listing that we discussed above. Generally, low ball offers will simply be ignored, or even emotionally upset the seller.
Sellers have all the information available to them on the internet that buyers find. They usually know what their home is worth. Where that value becomes a little more cloudy is if their home is in need of some updating and deferred maintenance.
Working with a good real estate professional who truly understands the micro- market that you're working in can help guide you to an appropriate price to offer. That professional should be able to adequately communicate their reasoning for the offer amount, and help you understand it before making the offer. Low-ball offers rarely work, and in most cases can sabotage the ability to get the house for the lowest possible price.
Asking For Too Much
Asking for too much in an offer is one of the ways that buyers sabotage their efforts to buy. It always helps for a buyer to place themselves in the shoes of the seller when writing an offer.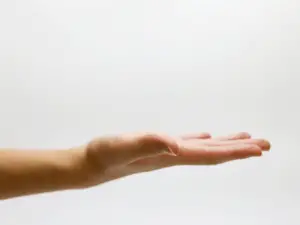 What is the house like?

 

What is the condition?

How long has it been on the market?

Are you in a buyers or a sellers market?

How does the house compare to the others sold or for sale in the neighborhood?

How much does the buyer want that particular house?
All of these questions need to be fully explored before deciding what you ask for in an offer. When a seller is presented with multiple offers, they are going to look at the offer that looks the strongest and that will net them the most money.
Here is a list of many things that buyers ask for in an offer:
Contingencies, such as the buyer selling their house

Seller concessions, for example, paying 3% to the buyer to cover the buyer's closing costs

Home warranties

Paying all of the HOA transfer fees

Asking for appliances or other personal property that was not included in the listing
Of course, there is no way of knowing the emotional state of the seller and what their need to sale is. That is why a careful analysis of the set of questions above is in order. If you're working in a tight market, asking for a laundry list of things in your offer will likely get the offer rejected. On the reverse side, if the house has lingered on the market for quite some time, and it isn't in pristine condition, it may not hurt asking for some items.
Not Being Flexible
Let's say that as a buyer, you send in a strong offer and it is accepted by the seller. The seller then counters with a few items in your initial offer. Being inflexible at that point can still destroy the deal. If a seller sends the potential buyer back a counter offer, that is the seller showing the buyer that they are willing to dance.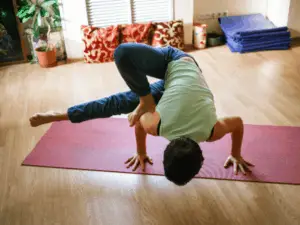 Flat out refusing to budge on your initial offer often causes a quick rejection by the seller. It usually helps to be flexible with the sellers desires when countering back. If certain countered items are a deal breaker for you as the buyer, ask your real estate agent to reach out to the sellers agent and find out how adamant the seller may be on that particular point; rather than just refusing the sellers request.
Getting the two agents to discuss things with their clients prior to submission in writing can often soften the the inflexible attitude of either the buyer or the seller. Negotiating can be a highly emotional time for both parties to the transaction. 
As a buyer, if you asked for something you really need in the offer and the seller counters that item, it often helps if the buyer can then offer the seller something in return for accepting the condition requested by the buyer.
Being flexible with the closing date for the seller can often help tremendously. Some sellers may need to close quickly,  while others may need an extended closing date. If the buyer is asking for something that monetarily takes something from the seller, such as contributions towards the buyer's closing costs, it may help to raise the price of the home so that the seller nets the same as they would without the closing cost concessions to the buyer.
Related Questions
What should a buyer ask for in repairs after the home insection?
It is commonplace today to have a professional home inspector look at the home during the inspection period. this usually costs about $350 to $400 dollars, but it is almost always well worth the money. 
We recently worked with a client who was buying a $400,000 home. This home had been repainted inside and out, and first appearances made the home look like it was in excellent condition. The home was 17 years old. The buyer did not want to pay the fee for the home inspection, so they were going to just go take a look at the home themselves. 
Because of the buyer's work schedule, they were not able to set a time to do their inspection. We strongly suggested that they pay the money for a professional home inspector. After some deliberation, they decided to go ahead with the professional.
During the home inspection, the inspector uncovered a number of major items that the homebuyer probably would have missed:
There was a leak in the roof that was not visibly apparent inside the house.

The hot water heater was dangerously installed, even though it still worked.

There were two furnaces in the home, and one was not working the way it should.
Without the inspection, the above three items would likely have been missed. There were many other small items, but the cost of those items were negligible. The buyer obtained estimates for the fixes. The total cost of the fixes came to over $3,600.
We sent a copy of the full home inspection report to the seller so they could see all of the issues uncovered in their home. Our buyer did not ask for every little thing to be addressed by the seller; only the 3 major items listed above. The seller then offered the buyer a $3,650 credit in lieu of the repairs.
When a buyer asks for every little thing that comes up on an inspection report to be repaired by the seller, it usually upsets the seller greatly, who then digs in their heels and refuses to do as much in repairs than they might have otherwise.
When asking for repairs, put yourself in the shoes of the seller. On most inspection reports, there are many small items that come up that take little time and expense to repair. Asking for every little one of these to be addressed by the seller is a fast track to derailing the negotiations for the larger things.