The lending landscape for manufactured homes has been an up and down affair over the years. Just a few years ago after the "Great Recession", there were very few lenders to be found willing to make a loan on a mobile home. Fortunately, that has changed and the manufactured home buyer has several great choices for a loan.
Short Answer
Home loans in general tend to be a moving target. But, there is a whole new level when it comes to manufactured home loans. Why?
It seems that lenders often see the market for, and stability of values for manufactured homes to be less than that of traditional stick-built homes. Because of this often misplaced perception, the lending guidelines are different for manufactured housing.
Why Do Mobile Home Loans Tend To Be Different Than Other Home Loans?
Not all manufactured housing is considered "real property" for purposes of lending. 
Your Home Can Qualify As Real Property – Let's take a look. Your manufactured home might be considered "real property" if it meets the following criteria:
At least 400sf in size
Affixed to an approved foundation
Taxed as real property
If the home fits the above criteria, and can be classified as real property, then you can apply for a conventional or government backed loan. These loans work the same as a loan for any "stick-built" house.
Your Home Qualifies As Personal Property Only – If your house is still on wheels or you pay your annual taxes to the DMV, the mobile home is technically a vehicle. There are still loans available for these home, but, often the down payment might be 5% or more, they might carry a higher interest rate and the term may be shorter than a 30 year loan (often a 23 year loan). Interest rates are higher because these homes are still considered "movable" which causes a higher risk element to the lender.
Most manufactured home loan programs have strict guidelines as to the type, condition and age of the homes. Most lenders will not lend on any home that was manufactured prior to 1976 when the HUD construction standards took effect. Also, there are quite a few lenders who will not lend on a single-wide home regardless of its age.
Loans For Manufactured Homes That Qualify As "Real Property"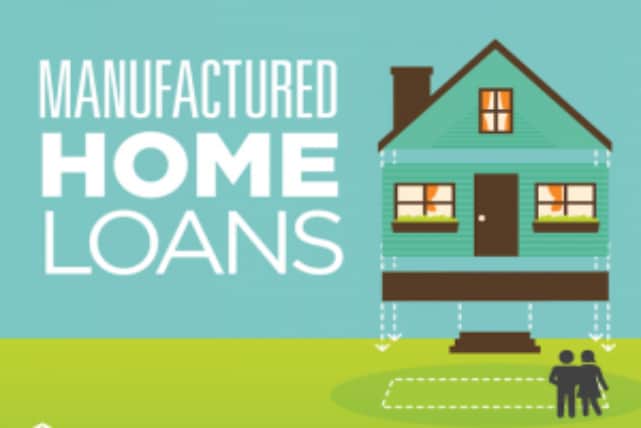 If your home qualifies as "real property" then it can qualify for government backed loans such as FHA. The lending terms may be different though than the typical 30 year fixed loan of a traditional "stick-built" home.
The FHA backs will back loans for mobile homes with its Title I program. Interest rates are negotiated between the borrowers and the private lenders who offer this loan type. It needs to be understood that the typical home lender might not offer this type of loan. Among others FHA requirements are as follows:
The home must be built after June 15, 1976.
The red HUD label must be affixed to each section.
Minimum size to be financed is 400 square feet.
The home must be permanently affixed to a foundation that meets FHA standards.
The home must meet the Model Manufactured Home Installation Standards.
The lot where the manufactured home will be set must be designated or approved.
The home must be used as a primary residence.
The FHA interest rate is fixed for the entire loan term, and there are maximum loan terms:
20 years for a manufactured home or a single-wide home and lot
15 years for a manufactured home lot loan
25 years for a loan on a multi-wide manufactured home and lot
In my experience, there are often added inspections on mobile homes that we have sold. The foundation and tie-down systems must be inspected and approved. This can add time to the time it takes to close a loan. I always allow for about 2 additional weeks for this. Figure about a 6 week closing after the home goes under contract.
EXCEPTION FOR FHA LOANS IF THE HOME HAS BEEN MOVED
One rule that FHA has for underwriting guidelines, is that the manufactured home cannot be moved from its original installation location. For example, if a 1983 double-wide mobile home is still in the location where it was originally installed, and is affixed to the land (taxed as one unit) then it will generally qualify for an FHA loan.
However, if that 1983 home was moved to a new location any time during its existence, then it will NOT qualify for FHA underwriting guidelines.
This often seems arbitrary, and lenders have no explanation for it. A manufactured home is built to be moved, carries a chassis underneath of it for that specific purpose. It seems that FHA deems that if the home has ever been moved, then its structural integrity must be compromised. They may also feel that it may not be re-installed properly on the new land. Regardless, those are the rules!
The interesting thing, is that if a stick-built home is ever moved to a new location, it can still qualify for FHA underwriting guidelines. Stick-built homes are not meant to ever be moved, and their structural integrity certainly can be compromised by such a move; yet they can still be FHA financed.
Conventional Mobile Home Loans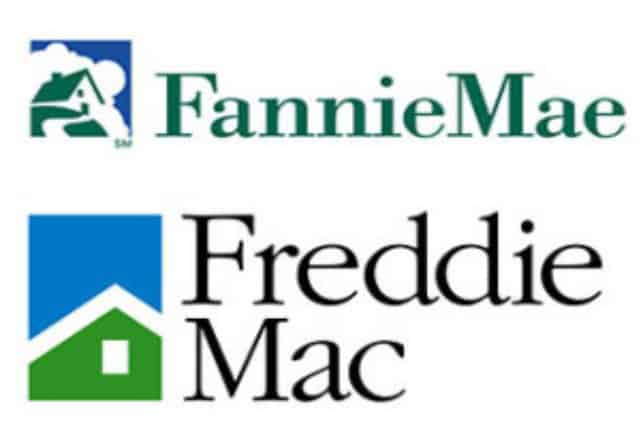 Conventional loans for manufactured homes are backed by Fannie Mae or Freddie Mac. Other than the added inspections for the foundation and tie-down system as stated previously, the loans pretty much work like an FHA home loan. Because manufactured housing is of a higher risk category than a traditional home, the interest rates will also be slightly higher.
Conventional loans for manufactured housing follow the FHA underwriting guidelines. Therefore, they are subject to the exception for any house that has been moved from its original location. If he house has been moved, then it will not qualify for 30 year fixed conventional financing.
VA Mobile Home Loans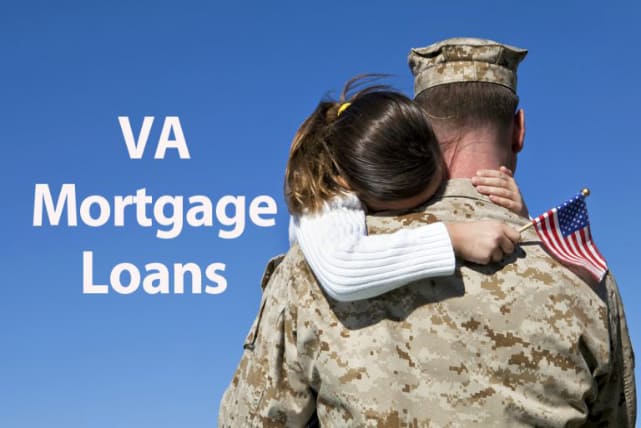 Mobile homes can qualify for VA financing with five percent down. Also, the term of these loans will typically be between 20 to 25 years dependent upon the property. Here are some things you should know about VA modular and manufactured home loans:
VA modular and manufactured home loans are funded by the private lender but are guaranteed by VA.
Interest rates are determined by the lender, but at Cascade, you can expect the same great interest rates that we offer for our FHA loans.
A VA modular and manufactured home loan can cover 100% of the loan. This means you may be able to obtain your home with $0 down payment.
VA manufactured and modular home loans do require a VA funding fee. The VA funding fee is used to help defray the costs of the VA Home Loan program. A disabled veteran may have their VA funding fee waived.
While most veteran borrowers do have to pay the VA funding fee, none are not required to pay a monthly mortgage insurance fee. On a comparable FHA loan of $150,000, this saves the borrower $68 per month.
Like other loans, the borrower must have satisfactory credit and the ability to repay (stable income, acceptable debt to income, etc). Cascade VA loan borrowers should have a 620 minimum credit score; however, if your score is below this threshold, however, you may still qualify for a Cascade FHA loan.
Veterans who have had a foreclosure or bankruptcy must wait two years from the finalization date to qualify for a VA modular or manufactured home loan.
In some cases, the seller will pay the closing costs, as much as 4% of the contract sales price.
To qualify, the modular or manufactured home must meet HUD and local codes.
The home appraiser is selected independently by the VA, meaning the lender has little or no control over the appraisal process.
The veteran must certify that he or she will be personally occupying the property as a primary residence.
NO VA EXCEPTION FOR HOUSES THAT HAVE BEEN MOVED
VA loans have their own underwriting guidelines and do not follow those from the FHA in regards to any home that has been moved from its original location. A manufactured home that has been moved from its original installation location will still qualify for a VA loan.
USDA Mobile Home Loans
These are rural loans which require no down payment. There is a stipulation for manufactured housing that the house be brand-new and the borrowers must meet the USDA guidelines.
Loans For Manufactured Homes That Qualify Only As Personal Property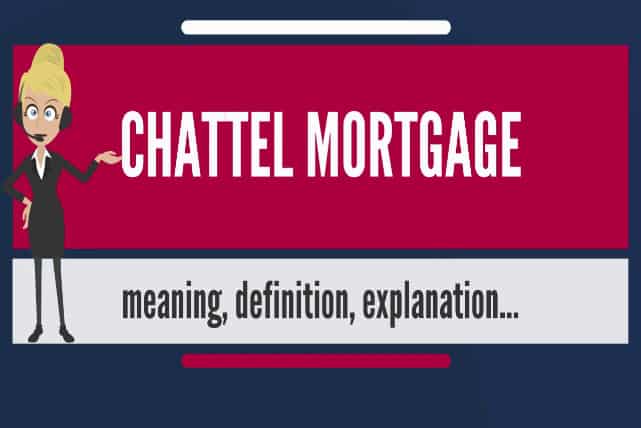 Most lenders will not finance these homes. There are a few who will and I will include links to their websites below. Before that let's discuss a few other factors:
Was the home built prior to 1976?
Is the home on its own land or is it in a mobile home park?
Is it a single-wide or multi-wide?
These factors play a role in the amount, interest rate and loan term that might be made available to you. I am not familiar with any lender who will loan on a home that is pre-1976. This is because homes built prior to this period did not have to conform to HUD building standards.
Most lenders will want the home to actually be on its own land, even if it is not "affixed". Generally, if it is on its own land, it is far wiser to get it affixed to the land so that it can qualify for loans as discussed in the previous section.
There are lenders who will lend on homes, even in parks. Because of the risk factor, these loans will tend to be larger amounts down, higher interest rates and shorter payback terms; but, they are available. 
Cascade is a lender who operates in multi-states offers these types of loans as well as all of the "real property" loans as talked about above. When a loan is for the "home only" it is known as a Chattel mortgage. Cascade's guidelines for Chattel loans are as follows:
Applicant must have 575+ credit
Minimum loan amount of $35K
New single or multi-section manufactured homes are eligible
As low as 5% down
As high as 50% debt to income ratios
20-23 year terms
Max loan of $125K
So, how long does it take to get approved for a mobile home loan?
From this discussion, you can see that there are many variables that come into play. Working with a lender that specializes in these types of loans will usually make them go faster and they can usually be closed within 45 days total. A lot is going to be dependent upon the type of loan, and the type, age and condition of the home.
Related Questions
Few lenders are really experts at working the maze of financing products and requirements for mobile homes. 
Where Can I Go For Mobile Home Lending: